This is the project page for DeepSemanticHPPC: Hypothesis-based Planning over Uncertain Semantic Point Clouds. If you are interested in code or data that has not yet been uploaded, please send us an email!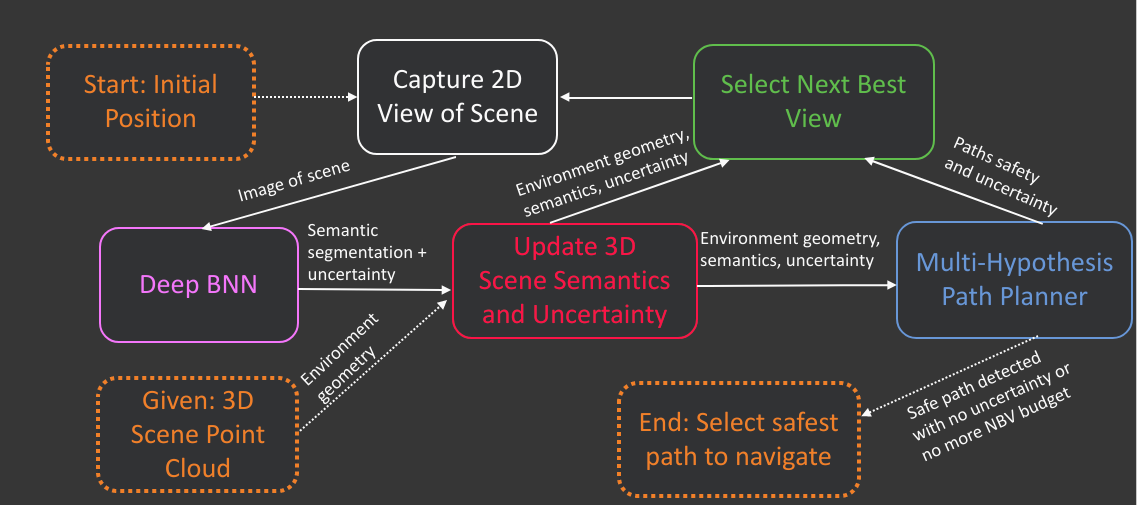 Links
Paper and Slides
Demo and Code
(Coming soon!) Video Demo
(Coming soon!) Code

Datasets
Semantic Segmentation Dataset and Training Details
(Coming soon!) Real-world Point Cloud Environments

Citation
If our work is useful to you, please consider citing our paper.

@article{dshppc2020,
title={DeepSemanticHPPC: Hypothesis-based Planning over Uncertain Semantic Point Clouds},
author={Han, Yutao and Lin, Hubert and Banfi, Jacopo, and Bala, Kavita, and Campbell, Mark},
journal={ICRA},
year={2020}
}